Kitchen Designs from Melbourne's most experienced
We provide kitchen design solutions.
KITCHEN DESIGN SOLUTIONS
Each kitchen is unique so we provide individual Kitchen Design solutions for your home.
Our expert Kitchen Designers will identify the problems within your kitchen space by listening carefully to your needs and then provide the design solution. Often it is requiring extra storage or better functionality within the space. All kitchen designs are created using our World-class Design Software. We offer solutions to maximise the space to achieve ultimate design and storage solutions to suit your budget. At Zesta Kitchens Melbourne, we have years of experience in the kitchen renovation industry and understand how to "get it right" to ensure your kitchen renovation is a successful one and on-time, every time.
PROVIDING EXPERT KITCHEN RENOVATION SOLUTIONS AROUND MELBOURNE AND BEYOND
Our experienced Kitchen Design Team will detail the kitchen space using our World-Class Design Program. This means you can visually see and scan through your kitchen in "real life". This provides the perfect solution so you can see what works and what doesn't to rework the design until you are happy with the result. The client's input is one of the most important aspects of the kitchen renovation process so we can provide the solutions. We take pride in providing our clients with a customer-friendly approach during our kitchen design in-home appointment. All in-home Kitchen Designs are free in Melbourne metropolitan areas. Further distances many incur an additional travel charge.
Our longevity is not by chance. It is the product of our experience, knowledge and continual efforts to provide total customer service. The aim is to create a functional, high quality kitchen design that will look beautiful.
Quality in our kitchens is always top of mind – that's why we back our quality with a 10 year guarantee on all our kitchens.
Our Experienced Designers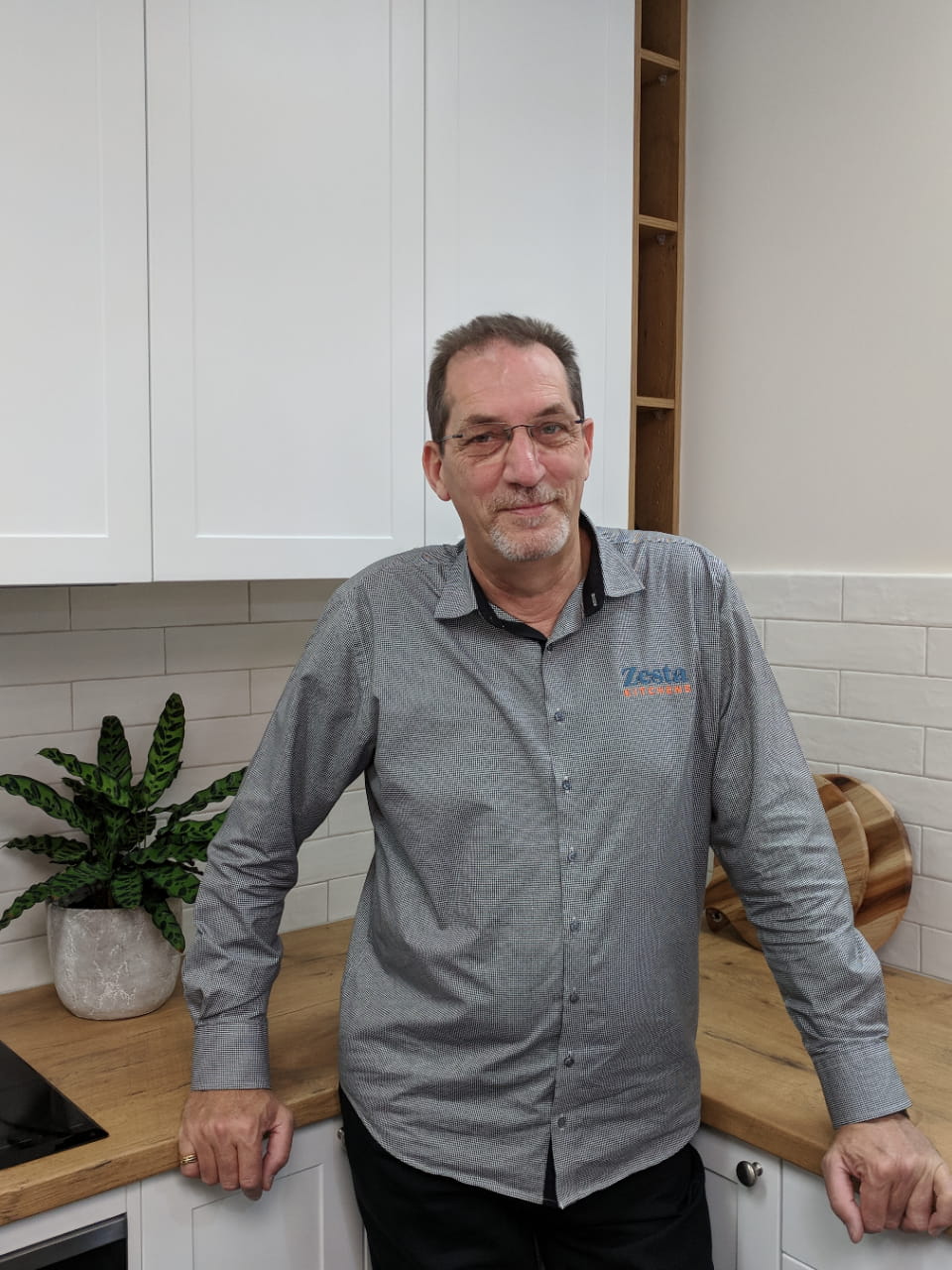 PAUL FARRUGIA
Book a Free In-Home Kitchen Consult
Speak to our team of experts
At Zesta Kitchens, we make it happen, with quality custom kitchen designs for your Melbourne home. Pick up the phone and call us today on 8878 9555 to speak with one of our helpful and friendly staff. Alternatively, you can fill in your details on the online contact form below and we will get back to you as soon as we can.