Sometimes it can be difficult to imagine a kitchen that suits your lifestyle, so we look to others who have been before us for inspiration. Melbourne is a city known for its impeccable style, and it's something that our residents seem to have plenty of when designing a kitchen of their dreams.
If you've been looking for inspiration on how to design your kitchen or just like to see how others have made their spaces work for them, we're here to help. We've rounded up some of our best customer kitchen transformations so you can see what made them a success and how we were able to use their space effectively.
These homes represent the quintessential Melbourne style with a mix of modern and classic looks, and we're glad that we were able to help our customers achieve the kitchens of their dreams. See how they chose a design that worked for their family and home, giving the most important room in the house a much needed revamp.
Kew Kitchen
This home in Kew has proven that simplicity can sometimes be best, being careful not to make things too plain by adding a hint of colour with their splashback. The kitchen was made with the highest quality gloss cabinets and benchtops that give it a sophisticated feel. Built for function as it's designed to serve a family of four, there's ample space for cooking without being too overcrowded with cupboards. This isn't necessarily a large kitchen, but it certainly makes use of its space and does so with contemporary style.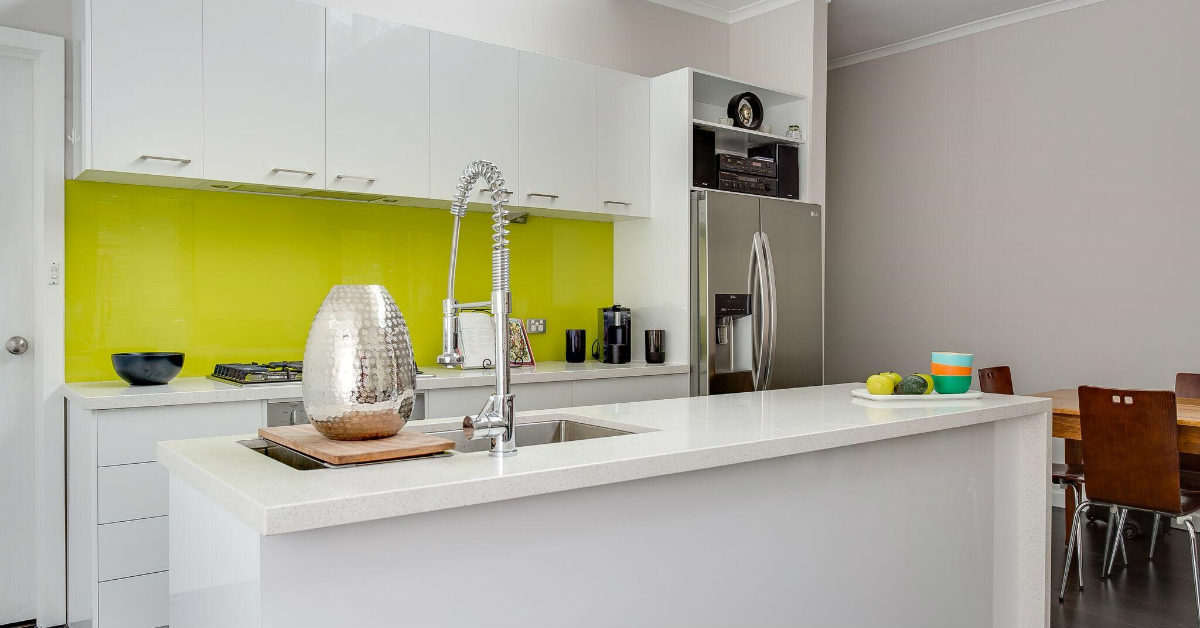 Malvern Kitchen
This kitchen in Malvern puts the home's delightful backyard views to good use and presents a design that fits seamlessly with the rest of the house. With matte cupboards, gloss benchtop, and high gloss splashbacks around the entire kitchen, it keeps things simple and classically Melbourne. This home has another door coming through the kitchen, so it was important to keep the space open while still giving enough room for food preparation. There's the option to add some stools and create a breakfast bar if you ever want to eat in the kitchen, or if the kids need somewhere to do their homework.
Chelsea Kitchen
For those who dare to be bold, you can see that anything is possible when you work with Zesta kitchens. There's no need to go with bright colours if it's not your cup of tea, but just seeing how well this kitchen has used its space is inspiration enough. With an island benchtop featuring gas cooker and sink, you're really getting the most out of what you have. Their cupboards are all discreetly hidden away to give that sleek finished look, and it makes the perfect kitchen for entertaining as it opens up onto a lovely balcony.
If you're after inspiration or design ideas on how to achieve your dream kitchen, the team at Zesta Kitchens is here to help. We invite you to contact us today on 1300 100 555 or if you know what finish you like and are ready to move ahead, why not book a kitchen design consultation today on 1300 100 555.