One of our latest Kitchen Renovations was this beautiful contemporary Cheltenham, Victoria home that was in desperate need of some aesthetic changes.
Although the old kitchen was practical and spacious it was disliked because of drawers and doors that no longer closed and small old handles. The real sticking point was the pale green colour and the old fashioned handles and laminate benchtops.
The clients dream and inspiration of their future renovation was to create an ultra modern interior with large open space leading to the adjoining dining room. A major key was storage and loads of it. The design created was bold featuring the warmth of the Hampton style white kitchen matched with Caesarstone Organic White benchtops.
Matching grey cabinetry adjoining and adding soft grey bar back and dining chairs has created a feeling of complete luxury, ensuring every detail is unique.
We love the Quantum Quartz backsplash which has now created a bright and light filled area within the home. This space has now taken advantage of the light filled windows and adjoining door to outside topped with the richness of the timber flooring.
The large kitchen island bench is a dream for these two little boys and friends who drop in for a visit.
Our clients adore the kitchen including the black slimline handles, overhead cabinets and pantry for all kitchen storage needs.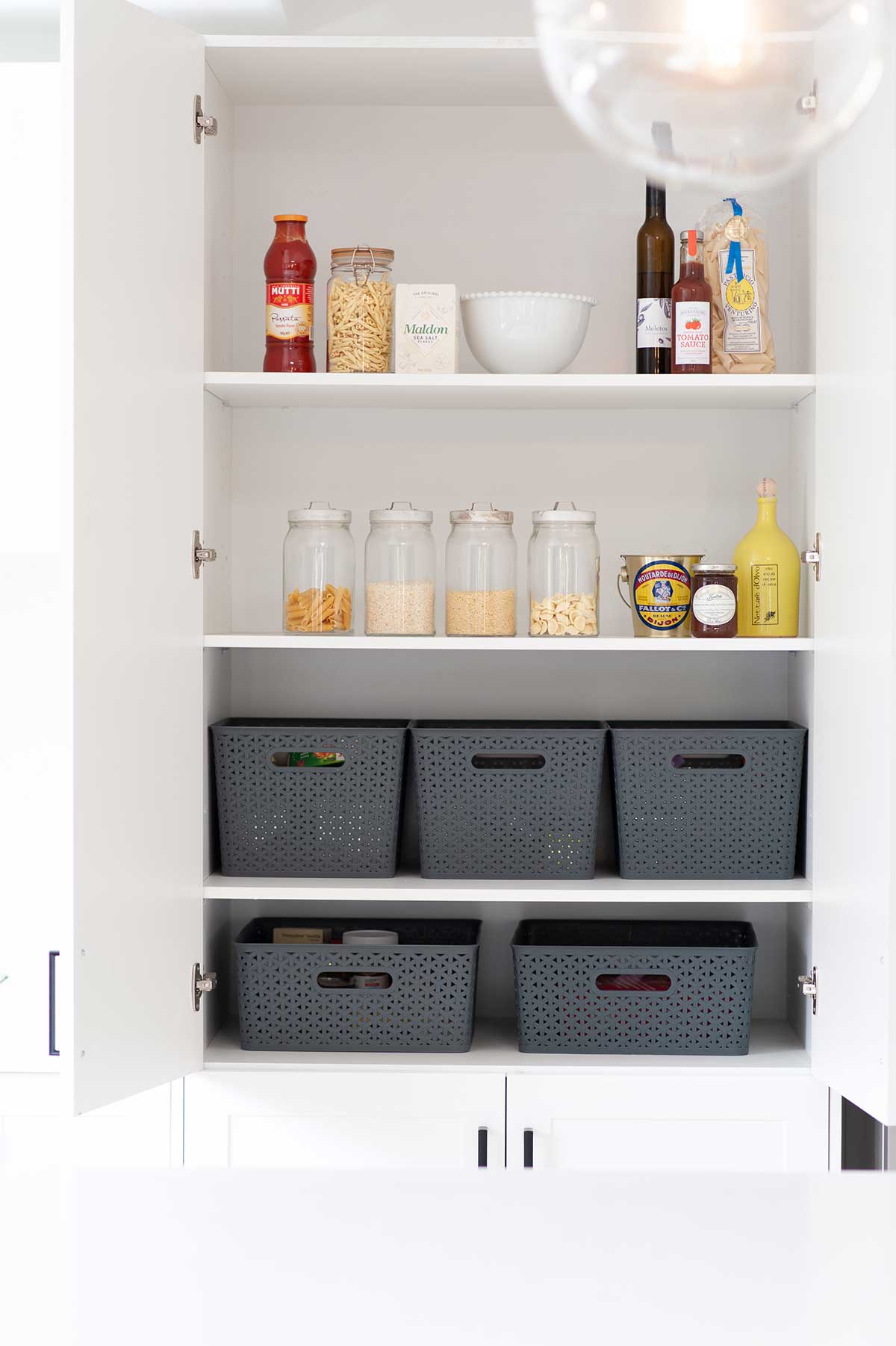 Of course, a renovation in Australia like this doesn't happen over time and this one took quite a lot of planning. The wow factor has been created by the beautiful details with the quality of the cabinetry, the different materials and textures all smoothly integrated with black and grey. This is a true delight for everyone involved in this renovation.
This kitchen renovation has created a beautiful design of cabinetry aligned in u-shape delight – it is beautifully bold, yet fully functional with loads of storage. What a welcome delight to greet you everyday!
For other renovations view our stunning Middle Park Family Home Renovation or our smaller beautiful Richmond Apartment.